Andrew L. - French teacher, editor, writer, linguist.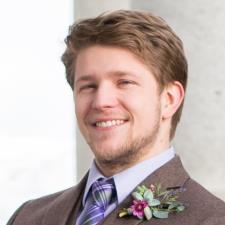 $30 / hr
Salt Lake City, UT
1 miles Travel Radius

In-person
I am a teacher. I have five years of university-level teaching experience in French and linguistics.
I am an editor. I have academic and professional experience in correcting and improving spelling, punctuation, vocabulary, style, and conformity to multiple style guides. I have the most experience with the Chicago Manual of Style, but I am familiar with others as well.
I am a writer. I have over fifteen years of experience writing in a variety of genres, styles, and for many audiences.

...
Reviews
I have done many french classes, but none met my needs, precisely. This is a wonderful experience to have my immediate needs met. Andrew is a linguist and knows the language inside and out. I can ask any question and he has an answer with an easy to understand explanation. I am very satisfied. I can see myself finally getting beyond my decades long mediocrity.
- David M. from Salt Lake City, UT
Search More Tutors in the University of Utah Area